Welcome to our group homepage!
Our group studies collective phenomena in quantum many-body systems that arise in the presence of strong correlations. In our work we typically complement analytical approaches by a variety of sophisticated numerical techniques that exploit concepts from statistical physics, quantum information theory, and computer science.



We are embedded in a lively research environment at the Institute for Theoretical Physics in Cologne and part of a number of collaborative research and funding initiatives together with our experimental colleagues in the Physics Department.
Recent highlights
Upcoming workshop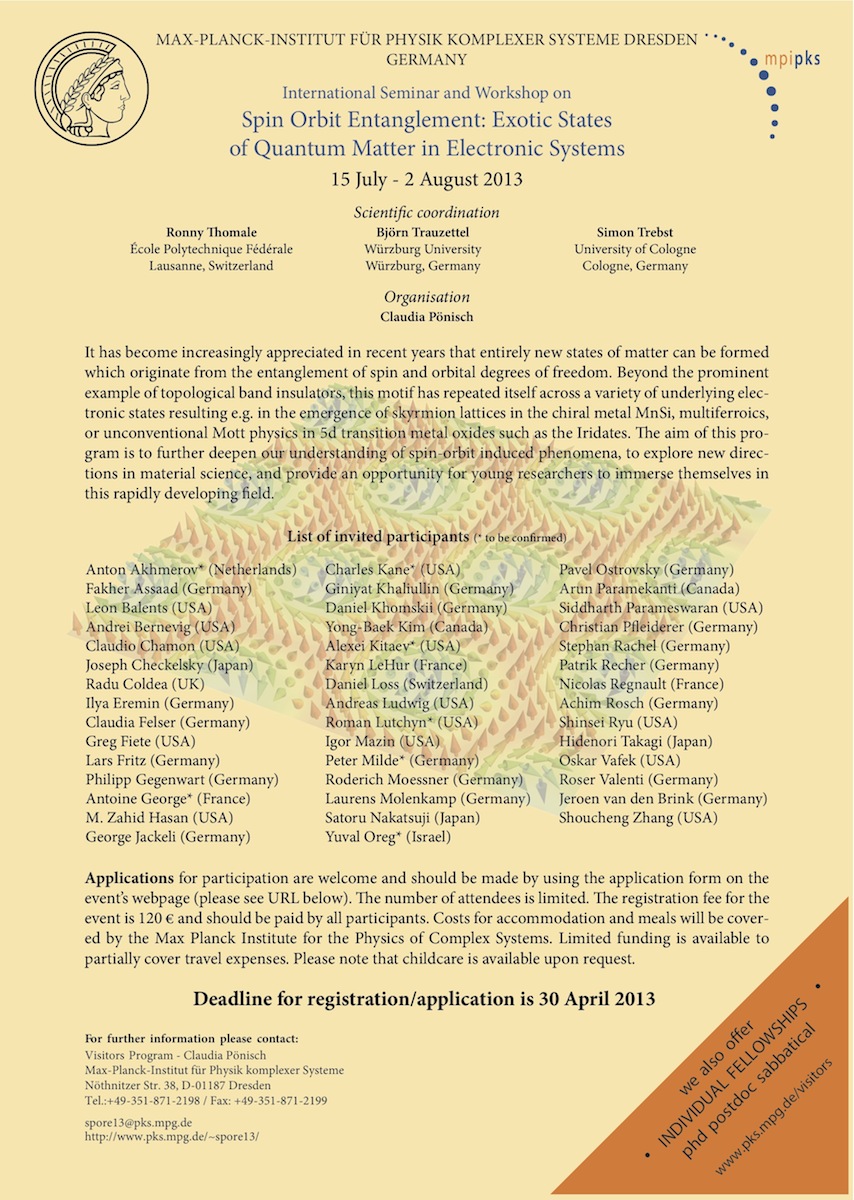 Join us this summer in Dresden for a workshop on
Spin Orbit Entanglement: Exotic States of Quantum Matter in Electronic Systems
July 15 - August 2, 2013 @
MPI-PKS Dresden
, Germany