Seminar on Statistical Biology: Rare Events in Biological Physics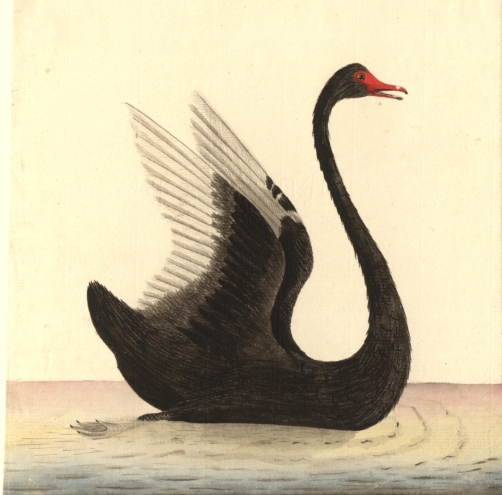 Johannes Berg
,
Joachim Krug
(jkrug@uni-koeln.de), and
Muhittin Mungan
(mungan@thp.Uni-Koeln.DE)
Statistics and statistical physics not only describe what happens ``typically'', but can also be used to analyse and predict rare events. The statistics of rare events has applications in many different branches of physics, biology, economics, geology, engineering and other fields. This seminar gives an introduction to the statistics of rare events with applications in biological physics.
Specific topics are
1. Introduction to extreme value theory (MM)
S. N. Majumdar, A. Pal, G. Schehr: Extreme value statistics of correlated random variables: A pedagogical review. Physics Reports 840 (2020)
2. A renormalization group approach to extreme value theory (JK)
ch. 6 of A. Amir, Thinking Probabilistically, CUP
E. Bertin, G. Györgyi: Renormalization flow in extreme value statistics. J. Stat. Mech. P08022 (2010)
3. Theory of records (MM)
N. Glick, Breaking Records or Breaking Boards. The American Mathematical Monthly Vol. 85 (1978), pp. 2-26
G. Wergen: Records in stochastic processes-theory and applications. J. Phys. A: Math. Theor. 46 223001 (2013)
C. Godreche, S.N. Majumdar, G. Schehr: Record statistics of a strongly correlated time series: random walks and Lévy flights. J. Phys. A: Math. Theor. 50 333001 (2017)

4. Large deviations (MM)
Chapter 3 of D. Sornette: Critical Phenomena in Natural Sciences (Springer, 2000)
H. Touchette: The large deviation approach to statistical mechanics. Phys. Rep. 478:1-69 (2009)

5. Rare events, information theory, and statistical physics (JB)
Cover and Thomas Elements of Information Theory, chapters 2.1, 11.1,11.2,11.4,11.5
6. Efficient sampling of rare events (JB)
Juneja, S., & Shahabuddin, P. (2006). Rare-event simulation techniques: an introduction and recent advances. Handbooks in operations research and management science, 13, 291-350. [https://citeseerx.ist.psu.edu/viewdoc/download?doi=10.1.1.99.9992&rep=rep1&type=pdf]
Allen, R. J., Valeriani, C., & Ten Wolde, P. R. (2009). Forward flux sampling for rare event simulations. Journal of physics: Condensed matter, 21(46), 463102.
7. Barrier crossing and metastability (MM)
ch. 4 of A. Amir, Thinking Probabilistically, CUP
M. Mungan and S. Sastry, Metastability as a Mechanism for Yielding in Amorphous Solids under Cyclic Shear, Phys. Rev. Lett. 127(2021) 248002
8. Rare events in population genetics I: Stochastic tunneling (JK)
Y. Iwasa, F. Michor, M.A. Nowak: Stochastic Tunnels in Evolutionary Dynamics. Genetics 166:1571-1579 (2004)
D.M. Weinreich, L. Chao: Rapid evolutionary escape of large populations from local fitness peaks is likely in nature. Evolution 59:1175-1182 (2005)
A. Altland, A. Fischer, J. Krug, I.G. Szendro: Rare Events in Population Genetics: Stochastic Tunneling in a Two-Locus Model with Recombination. Phys. Rev. Lett. 106:088101 (2011)
9. Rare events in population genetics II: Extreme value theory of adaptation (JK)
H.A. Orr: The population genetics of adaptation: The adaptation of DNA sequences. Evolution 56:1317-1330 (2002)
P.A. Joyce et al: A General Extreme Value Theory Model for the Adaptation of DNA Sequences Under Strong Selection and Weak Mutation. Genetics 180:1627-1643 (2008)
S.G. Das, J. Krug: Unpredictable repeatability in molecular evolution. PNAS 119:e2209373119 (2022)
10. Rare events in population genetics III: Adaptive walks and record statistics (JK)
S. Kauffman, S. Levin: Towards a general theory of adaptive walks on rugged landscapes. J. Theor. Biol. 128:11-45 (1987)
H. Flyvbjerg, B. Lautrup: Evolution in a rugged fitness landscape. Phys. Rev. A 46:6714-6723 (1992)
V. M. Schimmenti, S. N. Majumdar, A. Rosso: Statistical properties of avalanches via the c-record process. Phys. Rev. E 104:064129 (2021)

11. Phenotypic transitions in bacteria (JB)
Ozbudak, E. M., et al. "Multistability in the lactose utilization network of Escherichia coli." Nature 427.6976 (2004): 737-740.
P. Bhogale, R. Sorg, J.-W. Veening, J. Berg, Nucleic Acids Research 42 (18),11321-11328 (2014) [https://arxiv.org/abs/1312.6209]
P. M. Bhogale, R. A. Sorg, J.-W. Veening, and J. Berg, Biophysical Journal 121(2), 183-192 (2022) [https://arxiv.org/abs/2106.03928]
12. Sequence alignment statistics (JB)
https://en.wikipedia.org/wiki/Smith%E2%80%93Waterman_algorithm
Skript from JB
Hartmann, A. K. (2002). Sampling rare events: Statistics of local sequence alignments. Physical Review E, 65(5), 056102.
Schedule
Thursdays 12:00, Seminar Room 215 in the ITP (old building). The first meeting is Thursday 13.10.
Please contact the faculty member in charge of your topic for literature pointers well in advance of your presentation.


Literature
D. Sornette, Critical Phenomena in Natural Sciences (Springer): Chapter 1-4
Ariel Amir, Thinking Probabilistically (CUP)
The book by Ariel Amir is available online from the university's library
here
.
Picture credit: unknown painter, ca 1790