Statistical Physics and Quantitative Biology
University of Cologne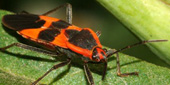 May 2015
New paper
on dorsoventral body patterning in insects appeared in eLife. This experimental-theoretical collaboration establishes a self-organized body patterning mechanism in basal insects.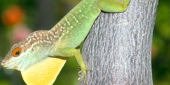 July 2014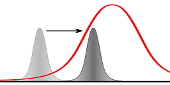 July 2014
New paper
on the adaptive evolution of molecular phenotypes is in press at J. Stat. Mech. The key result is a new test for adaptive evolution of quantitative traits that does not require information on the genetic trait loci.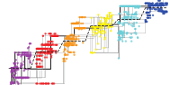 February 2014
New paper
on predicting the evolution of human influenza has appeared in Nature. This work suggests a principled method for influenza vaccine selection. It has been discussed in several commentaries and has received extensive press coverage.
Group, conferences we are involved in, etc.
July 2015
Conference
Forecasting Evolution?
, organized by Isabel Gordo, Michael Lässig, and Ville Mustonen takes place in Lisbon, Portugal.
December 2014
Fernanda Pinheiro joins the group as a postdoctoral scientist. Welcome!
News archive