Statistical Physics and Quantitative Biology
University of Cologne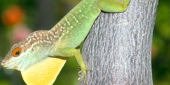 July 2014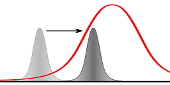 July 2014
New paper
on the adaptive evolution of molecular phenotypes is in press at J. Stat. Mech. The key result is a new test for adaptive evolution of quantitative traits that does not require information on the genetic trait loci.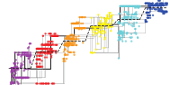 February 2014
New paper
on predicting the evolution of human influenza has appeared in Nature. This work suggests a principled method for influenza vaccine selection. It has been discussed in several commentaries and has received extensive press coverage.
Group, conferences we are involved in, etc.
April 2014
Christian Kiefer joins the group as a master student. Welcome!
News archive